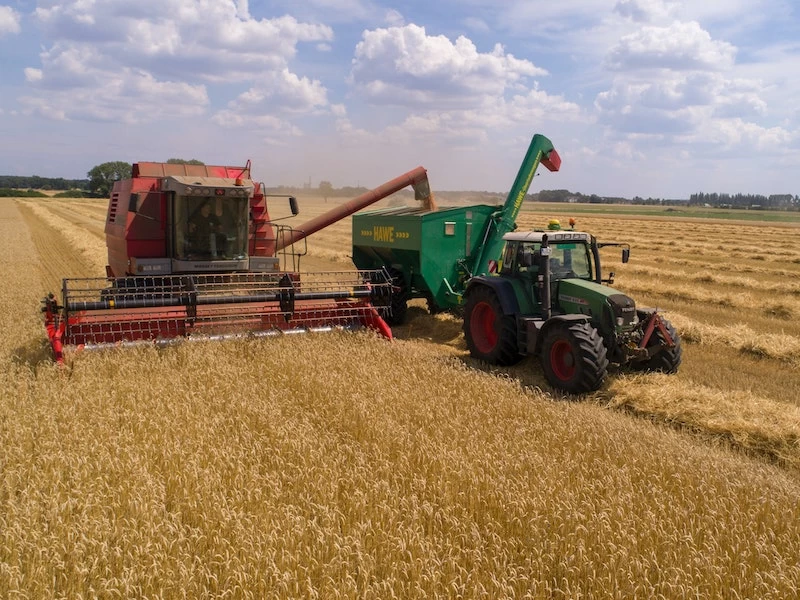 26 Jun

Why Bayer settled Roundup and Dicamba litigation

Dicamba | Successful Farming | Gil Gullickson | June 26, 2020

Bayer officials say they settled the Roundup and dicamba lawsuits in order to move the focus from the courtroom into the scientific realm.

To do so, it's costing Bayer between $11 and $12 billion to settle the dicamba and Roundup lawsuits that accompanied its 2018 $63 billion acquisition of Monsanto. This amount also includes a settlement for PCB water litigation.

[…]
Dicamba
The settlement also will pay up to $400 million regarding dicamba drift litigation. Bayer officials say this will resolve the multidistrict litigation (MDL) pending in the U.S. District Court for the Eastern District of Missouri and claims for the 2015-2020 crop years. It does not cover potential future off-target dicamba cases.
It also does not include the only dicamba drift case to go to trial – Bader Farms v. Monsanto. Last February, a Missouri jury awarded Bader Farms, a Missouri peach farm, $265 million in damages in February. Bayer and BASF, codefendants in the case, are appealing the verdict.
[…]
States like Illinois, though, didn't see a decrease in 2019. Instead, off-target complaints in 2019 set a record. The 728 complaints in Illinois more than doubled the 2018 total of 330, says Jean Payne, executive director of the Illinois Fertilizer and Chemical Association.
[…]
Farmers Need to Be Proactive
Farmers who have been impacted by off-target dicamba applications need to be proactive, says Paul Lesko, an attorney for Peiffer Wolf [Carr Kane & Conway], a national law firm that has represented farmers in dicamba-damage lawsuits.
"There is a process that is set up," he says. It is not a case where farmers can sit back and the check will come in the mail."
Peiffer Wolf Carr & Kane attorneys say the claims process will begin later this year after the 2020 harvest. Details and timing issues are still being worked out, but can be checked out at this link, say law firm officials.
Bayer officials say the firm expects a contribution from its codefendant, BASF, toward the settlement. However, BASF – maker of the dicamba herbicide Engenia – said in a June 24 statement it has not yet committed toward participation.
BASF understands that Bayer announced today (June 24) a series of agreements that will substantially resolve outstanding legacy Monsanto litigation, including primarily litigation related to Monsanto's Roundup products. As Bayer has indicated, the settlements also include litigation concerning dicamba drift litigation, where Bayer has agreed to fund a settlement of those claims.
Although Bayer's settlement of dicamba litigation resolves those claims on behalf of BASF, at this time BASF has not agreed to a contribution toward today's announced settlement and will evaluate any proposal from Bayer.
Settlement Financing
Cash payments related to the settlements are expected to start in 2020, say Bayer officials. A litigation provision will cover the amount in 2020 on the balance sheet, says [Bayer Crop Science's president Liam] Condon.
"This would be a special item, so it will not affect our core earnings per share," he says.
"From a cash flow point of view, the agreement is structured in such a way that approximately $5 billion would be paid in 2020, approximately $5 billion (paid) in 2021, and then the remainder from 2022 onward," adds Condon.
To make the payments, Bayer officials say the firm will make use of:
Existing surplus liquidity
Future free cash flows
The proceeds from the Bayer Animal Health $7.6 billon sale to Elanco announced in 2019.
Additional bond issuances that Bayer officials say will provide flexibility in managing the settlement payments as well as upcoming debt maturities.
[…]"
FREE Consultation |  314-833-4827
Dicamba Damage Lawyers at Peiffer Wolf Carr Kane & Conway are fighting on behalf of farmers and landowners to seek maximum compensation for the damages suffered due to Dicamba Damage. If you suspect that your crops or plants have been damaged by dicamba, contact Peiffer Wolf Carr Kane & Conway by filling out a Contact Form or by calling 314-833-4827 for a FREE Consultation.