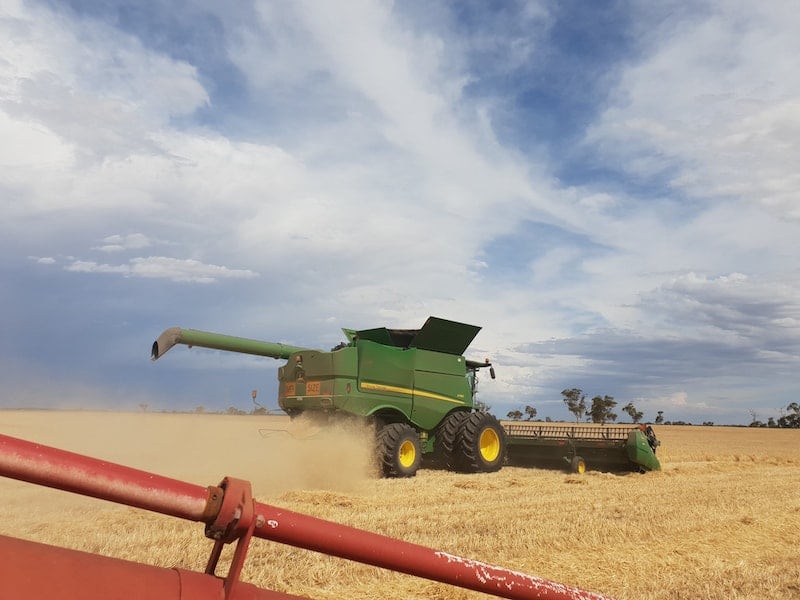 13 Mar

Farmers, Monsanto Urge Dicamba Class Cert. Extension

Monsanto | Law 360 | Cara Salvatore | March 12, 2020
Law360 (March 12, 2020, 9:48 PM EDT) — Farmers suing Monsanto and BASF over the weedkiller dicamba told a Missouri federal court Thursday that BASF's criticism of a proposed delay on class certification briefing and a discovery deadline is "disingenuous."

The farmers, who are suing BASF and Bayer-owned Monsanto over dicamba pesticides that they say can drift and damage large areas, have joined with Monsanto in requesting an extension of a March 16 deadline for class certification briefing from the federal court that oversaw a $265 million first trial brought by Bader Farms, a Missouri outfit with tens of thousands of peach trees.

The current deadline as well as uncertainty around an upcoming deadline for discovery have prompted a small tempest this week. Monsanto and the farmers are pressing for what they call a routine extension along the lines of many that have already been granted, but BASF has argued there should be no further delays.

The Bader Farms trial "effectively required a hiatus in the [multidistrict litigation]," the farmers said Thursday.

"BASF told the plaintiffs they could not seek discovery in the month prior to, and during, the Bader trial because trial was consuming all its resources." But the farmers didn't "anticipate that BASF would turn around and argue that the time for discovery was being unfairly extended," they said. "BASF's claims of unfair prejudice are exceedingly disingenuous."

"Similarly disingenuous is BASF's claim that the extensions have caused uncertainty about what claims are at issue in the MDL because plaintiffs were able to move to amend" the master complaint, they said.

A deadline extension for that motion is also at issue before the judge now.

Earlier this week, BASF Corp. complained about the delays, urging the court not to budge on next week's briefing deadline — despite requests from farmers and fellow dicamba maker Monsanto.

The deadline has already been extended a number of times, according to BASF, which said the "continued, and apparently indefinite, delay" is causing "unnecessary delay and unfair prejudice to BASF, absent class members, and this court."

Monsanto supports a push to mid-April, in large part because of the pause necessitated by the Bader Farms trial and post-trial briefing happening now.

Bader Farms, located just a few miles north of the Arkansas border in southeast Missouri's "bootheel," won $265 million in February over its claims that dicamba drifting from nearby fields planted with Roundup Ready Xtend cotton seeds — genetically modified to withstand dicamba and glyphosate — decimated the peach farm's land and cost it millions.

Bader Farms and other plaintiffs say Monsanto rushed these new, genetically modified seeds to market, the cotton variety in early 2015 and a soybean variety in 2016. The problem in their eyes is that the seeds preceded regulator approval of improved dicamba to go with them.

So farmers using the new seeds had to spray older, higher-volatility dicamba, the peach farm said. Volatility is a chemical's tendency to vaporize.

The U.S. Environmental Protection Agency finally approved the dicambas — BASF's Engenia, Monsanto's XtendiMax with VaporGrip and Monsanto's Roundup Xtend with VaporGrip — in late 2016, nearly two years after the seeds hit the market in Missouri, Arkansas and Tennessee.

The farmers also believe BASF and Monsanto misled the EPA in getting those approvals.

But in the summers following the newer versions' approval, plant damage "far surpassed the damage caused by older, allegedly more volatile dicamba formulations," Bader Farms said. "There is no such thing as non-volatile dicamba herbicide — and defendants knew this."

BASF argued after the February verdict that the $250 million punitive damages portion should apply only to Monsanto. But a judge rejected that, pointing to the jury's finding that BASF and Monsanto were involved in a "joint venture." That makes them jointly liable, the judge said.

Representatives for the parties did not respond to a request for comment.

The plaintiffs are led by Don Downing of Gray Ritter & Graham PC, James Bilsborrow of Weitz & Luxenberg PC, Beverly Randles of Randles & Splittgerber LLP, Paul Byrd of Paul Byrd Law Firm PLLC, Paul Lesko of Peiffer Wolf Carr & Kane APLC, Richard Paul III of Paul LLP, Scott Poynter of Poynter Law Group, René Rocha III of Morgan & Morgan and Hart Robinovitch of Zimmerman Reed LLP.

Monsanto is represented by Liz Blackwell of Bryan Cave Leighton Paisner LLP, Jan Miller, Booker Shaw and Christopher Hohn of Thompson Coburn LLP, and John Rosenthal of Winston & Strawn LLP. BASF is represented by John Mandler of Faegre Drinker Biddle & Reath LLP.

The cases are Bader Farms Inc. et al. v. Monsanto Co. et al., case number 1:16-cv-00299, and In re: Dicamba Herbicides Litigation, case number 1:18-md-02820, both in the U.S. District Court for the Eastern District of Missouri.
FREE Consultation |  314-833-4826
Dicamba Damage Lawyers at Peiffer Wolf Carr & Kane are fighting on behalf of farmers and landowners to seek maximum compensation for the damages suffered due to Dicamba Damage. If you suspect that your crops or plants have been damaged by dicamba, contact Peiffer Wolf Carr & Kane by filling out a Contact Form or by calling 314-833-4826 for a FREE Consultation.